Description
Length: 10 m
Heigth: 20 cm
Materials: Paper, cardboard, book linen with embedded magnets
Language: English
Limited and numbered first edition of 25 scrolls, printed and manufactured in Berlin
All books are made to order. Please allow 1-2 days before shipping
A little robot searches for snowflakes in a dreamlike digital universe
Follow
Omer Hoffmann
's lovable robot on his journey amidst the clouds. While the graphics clearly have their roots in the digital world, still the setting comes across as graceful, poetical much rather than technical. 
Be prepared for some nostalgia, too: Foreigner brings to mind the design of retro computer graphics from the 1980s, it's an hommage to the aesthetics of 8bit graphics or arcade era games.
Limited to a first edition of only 25, Foreigner is a special collectors' item for comic and design lovers.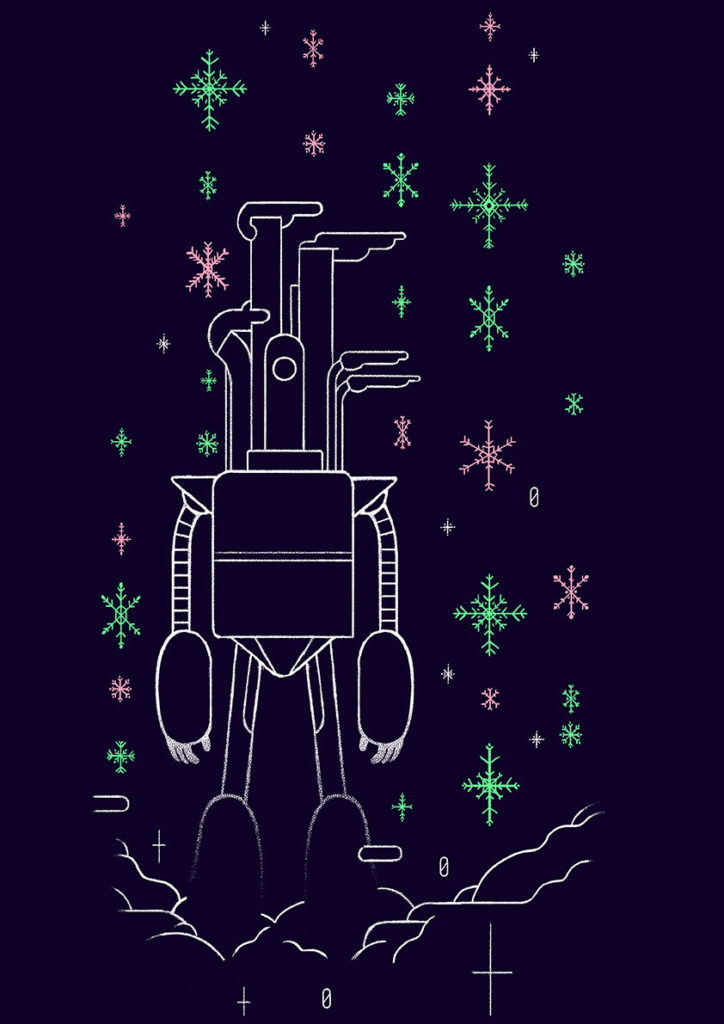 Each of the scrolls from this limited and numbered edition comes with an art print (see picture left) in DINA5 format.