Description
Length: 7 m
Heigth: 20 cm
Materials: Paper, book linen with embedded magnets
Languages: German, English

All books are made to order. Please allow 1-2 days before shipping
Katharina Greve's award-winning cartoon project just had to become our first ever scroll in a vertical format: 102 floors on one continuous page! Brimming over with witty punchlines and keen observations from basement to attic a colorful panorama enfolds – not just of one house community, but society as a whole.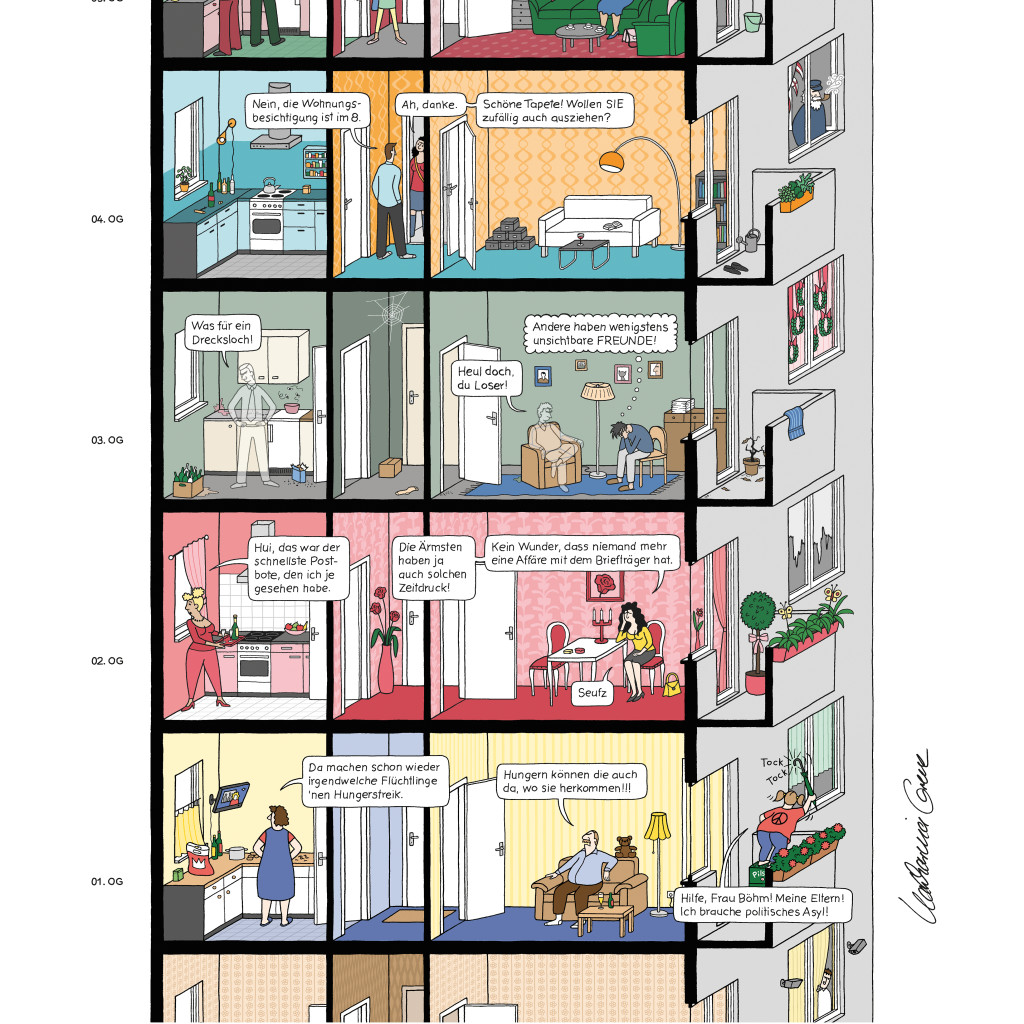 Max und Moritz-award: Best German Comic-Strip 2016
Because of its cross-section layout the Highrise provides unsparing insights into the private lives of its residents. This is particularly funny because of the variety of people all living under the same roof: A retired couple as well as a professional burglar. The held conversations concern topics from a run down marriage, the refugee crisis to simply who takes the rubbish down to the bin.
A tongue-in-cheek snapshot of life behind German facades.
Katharina Greve was born in Hamburg in 1972. After studying architecture at TU Berlin, she now works as a cartoonist, comic artist and author. Her work regularly appears in Titanic, DAS MAGAZIN, taz, stern and on electrocomics.com.
Greve's Highrise can be experienced not only in a scroll, but also as an eye-catching single 
Art Print
.